Micah had a great idea to have her maternity session taken at their church in Sugarland, TX. It was a new place for me, and a familiar place for them. Which pretty much equals a perfect location. Plus the grounds were seemingly never ending and gorgeous. And Micah & Rick didn't stop smiling. I'm so excited for this little girl to be born with these two as parents. When Micah changed clothes, she asked me which necklace I thought would be better. I honestly don't even remember what the other one looked like because I was so fixated on the monogram. Which just so happens to be the first letter of baby's last name, and likely the first letter of her first name too. Awesome!!! If you can't decide on jewelry or outfits...bring 'em all. I don't mind weighing in! I think this first picture is my favorite...well, ok, my favorite processed in color. Click read more to see my favorite black & white ;)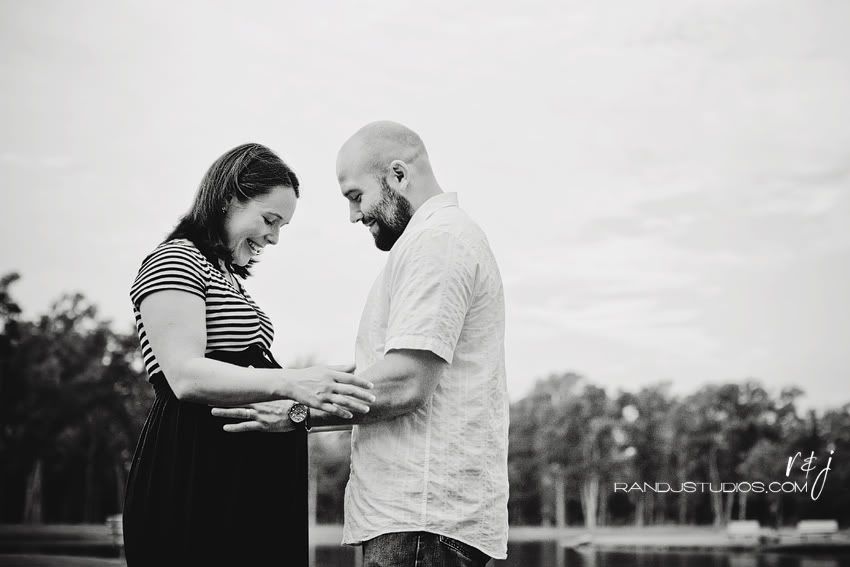 And this y'all...this is my favorite black and white.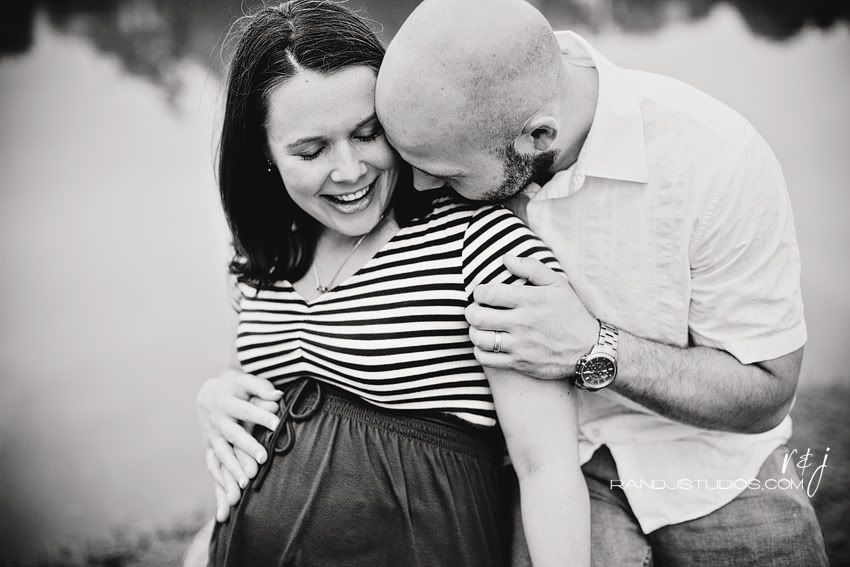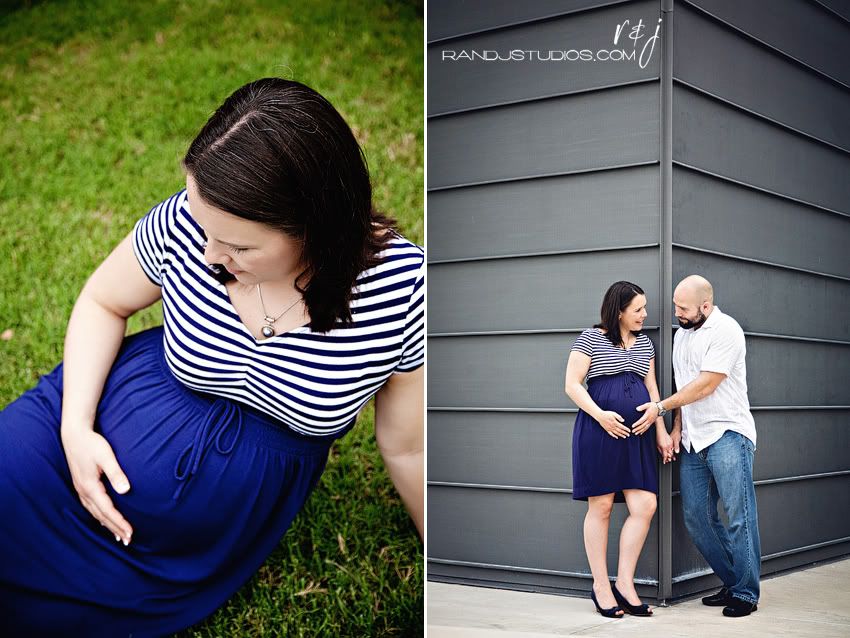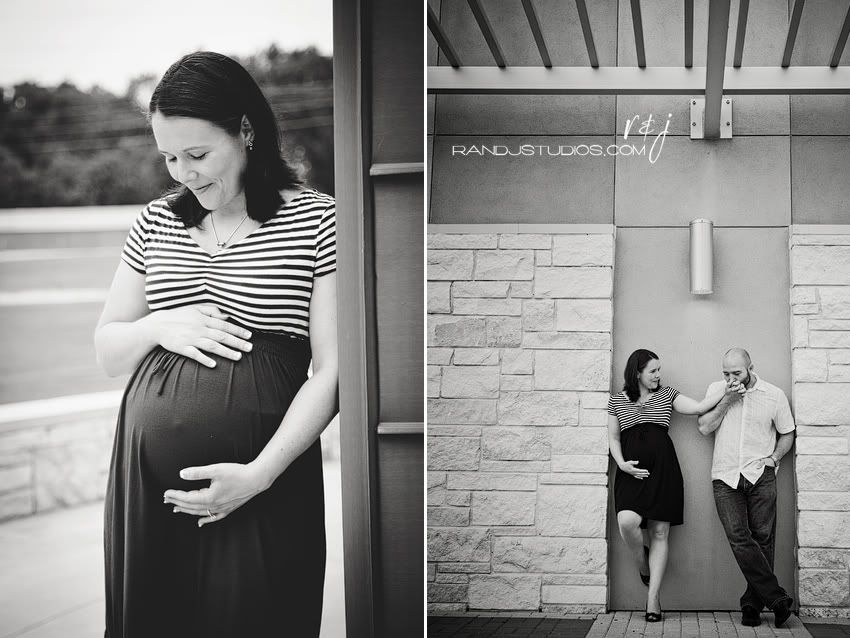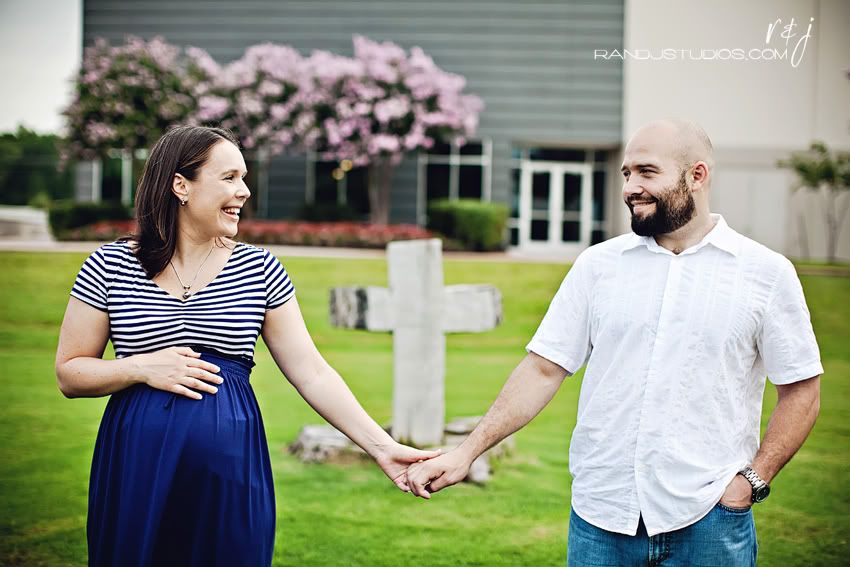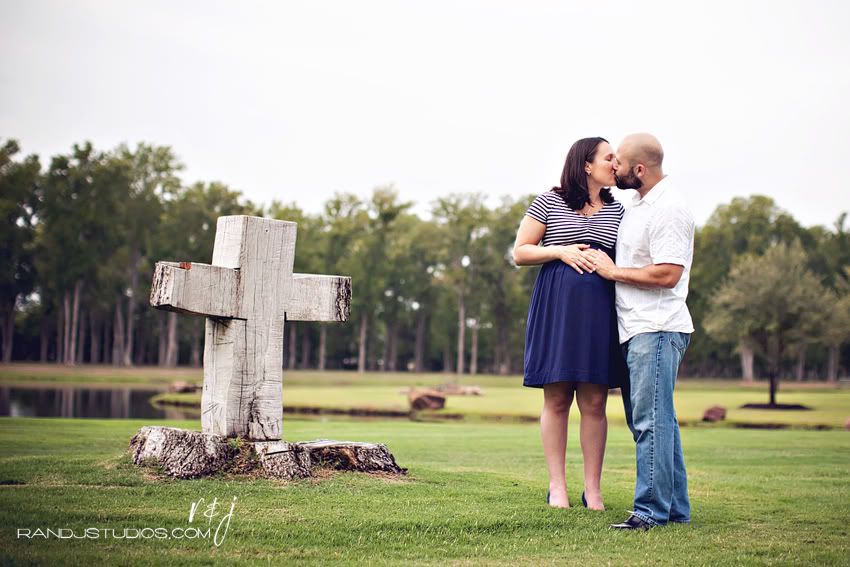 A big red door and navy blue stripes? yes please.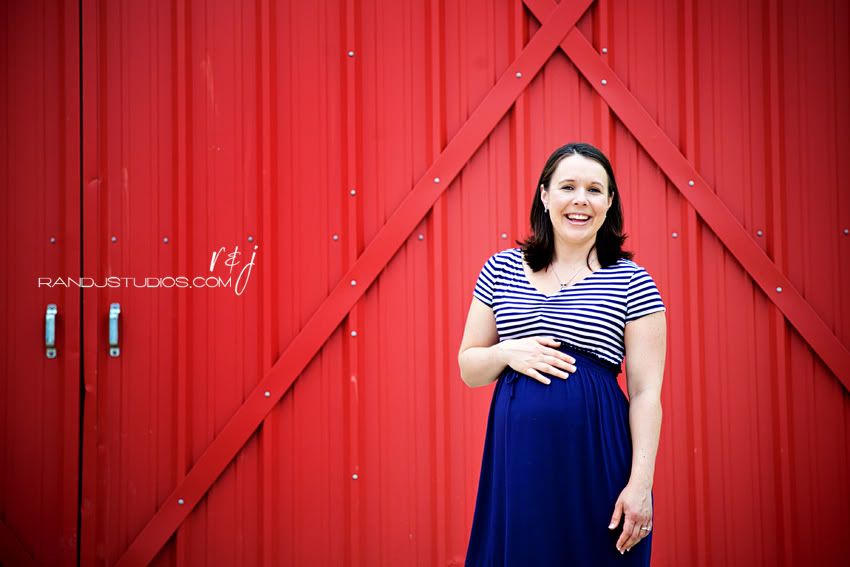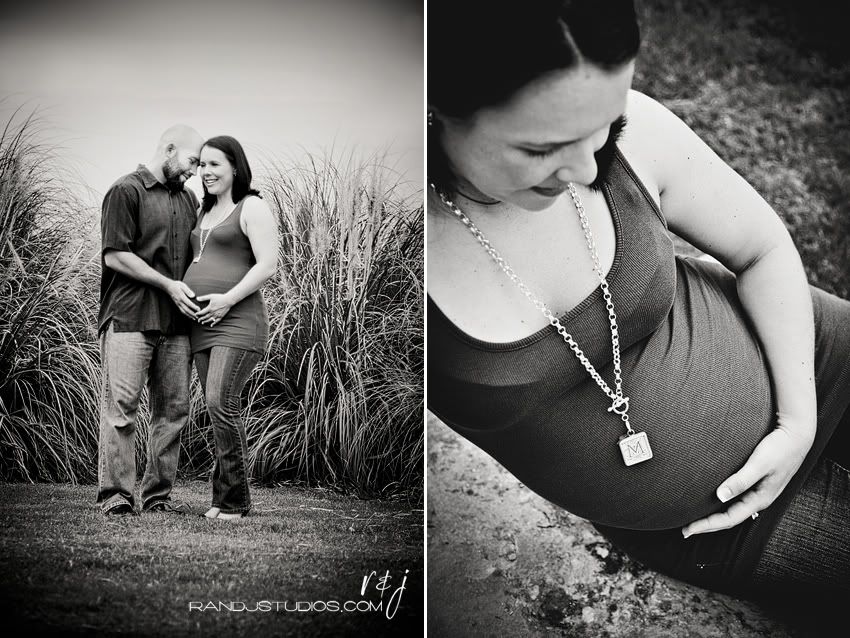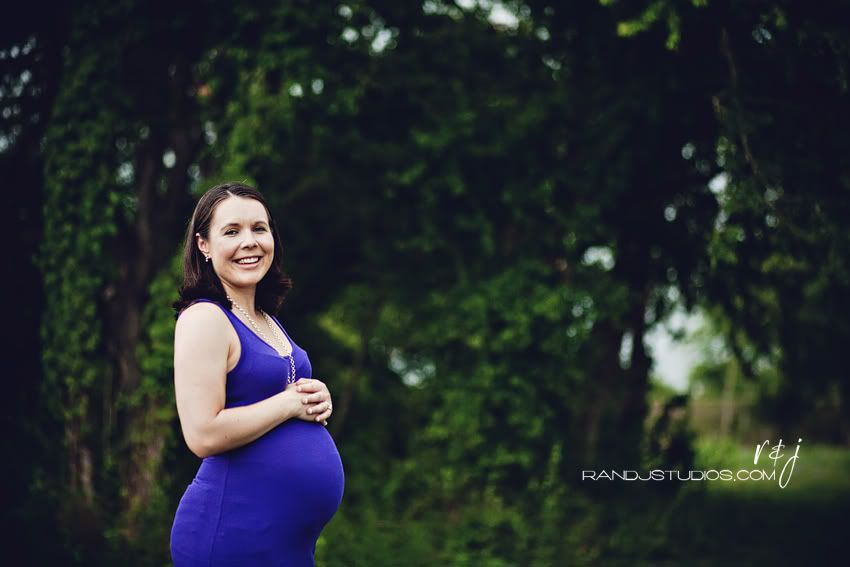 And as we got Rick's last request for a pose in (pictured above right), the gray sky opened up and told us we were finished. :)