When I first met Jenna, we were both wearing our
converse
, and she told me her wedding inspiration was
Alice In Wonderland
. Ummm...Awesome much?! I had totally just watched the
My Fair Wedding
episode where David Tutera had put his spin on the idea, so I was super excited when I got the message that she was going to book us! Jenna's
fabulous bridal session
gave me a little bit of insight as to what I was to expect on the wedding day, but I was more than tickled when I arrived to see such amazing details and a
huge
party goin' on. The wedding & reception were held this past October, on the beautiful grounds at
Shirley Acres
in Houston, near Cypress, Tx. Jenna & Derek opted for a first look, and allowed me to capture one of my most favorite moments ever. A big thanks goes to my 2nd shooter for the night, Stacy Anderson of
Stacy Anderson Photography
.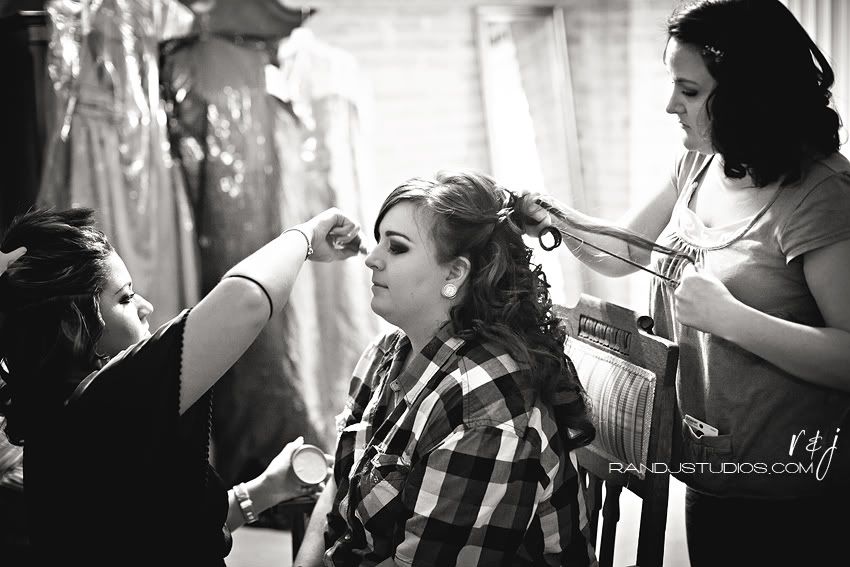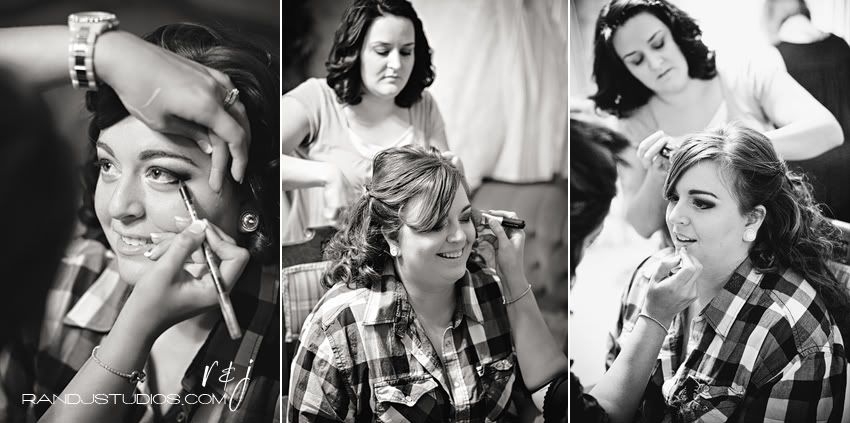 The first look!
(Bottom 2 Derek photos compliments of Stacy!)
Bottom left... FAVE!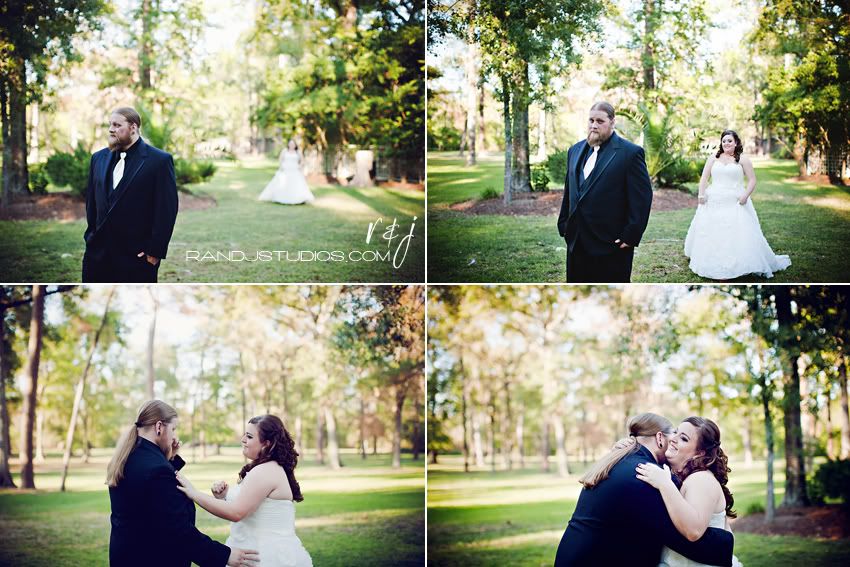 (Bottom left by Stacy!)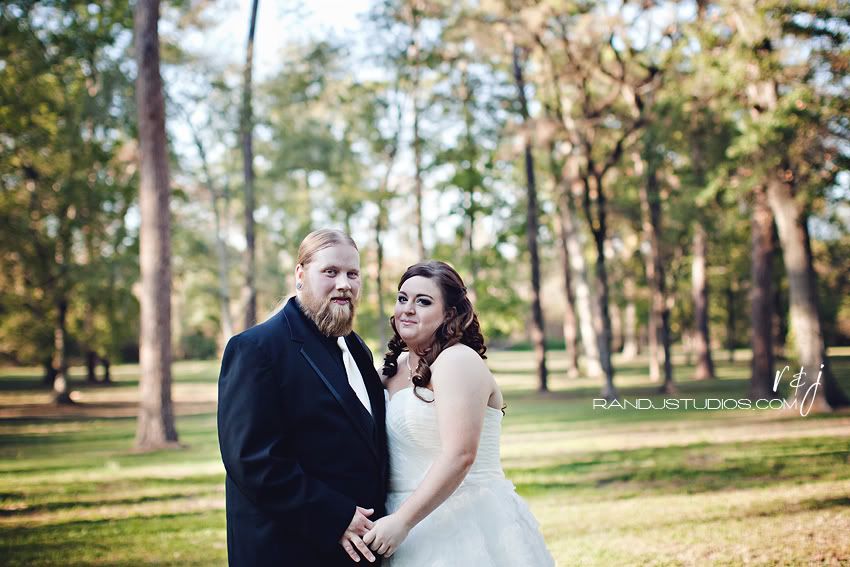 (Bottom right by Stacy! Awwww)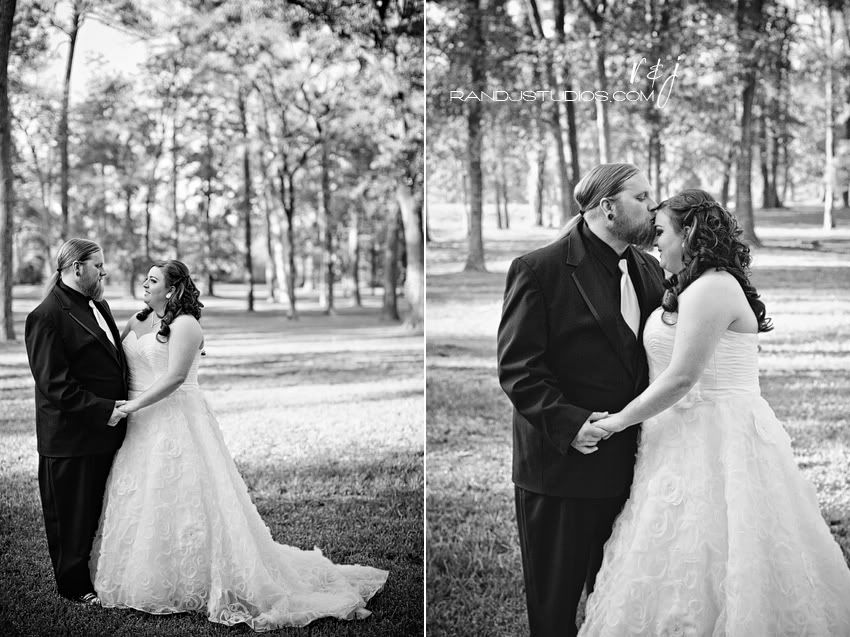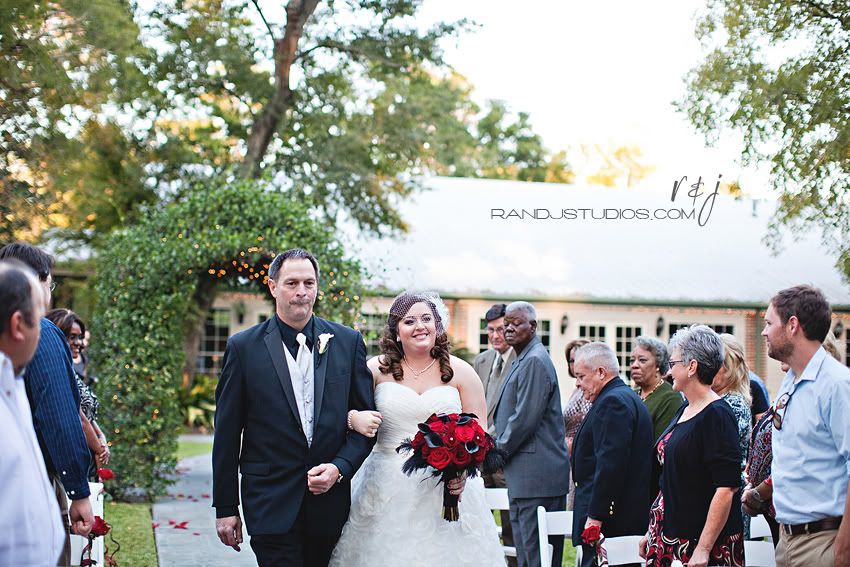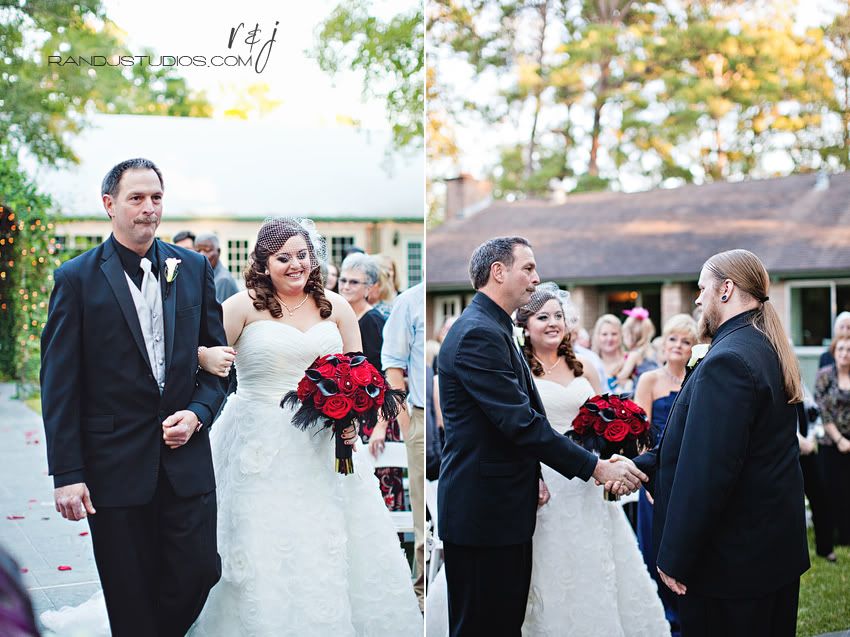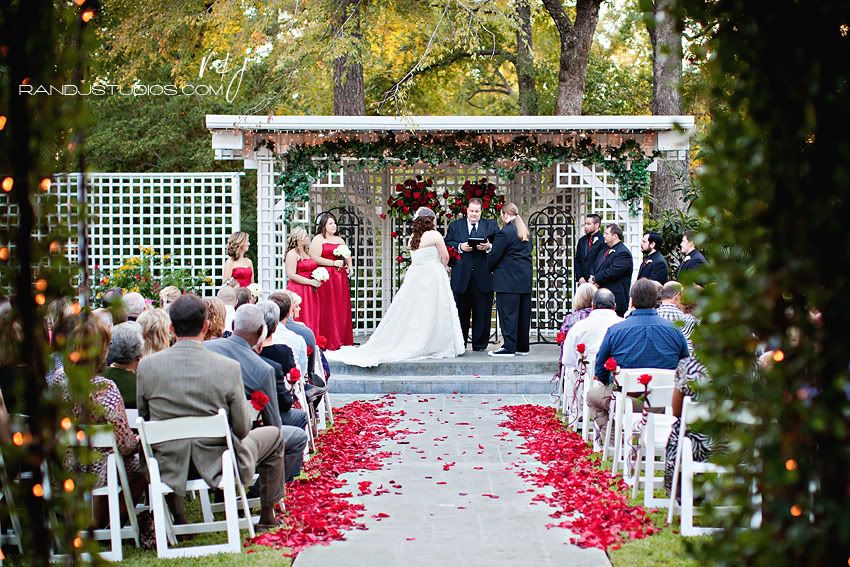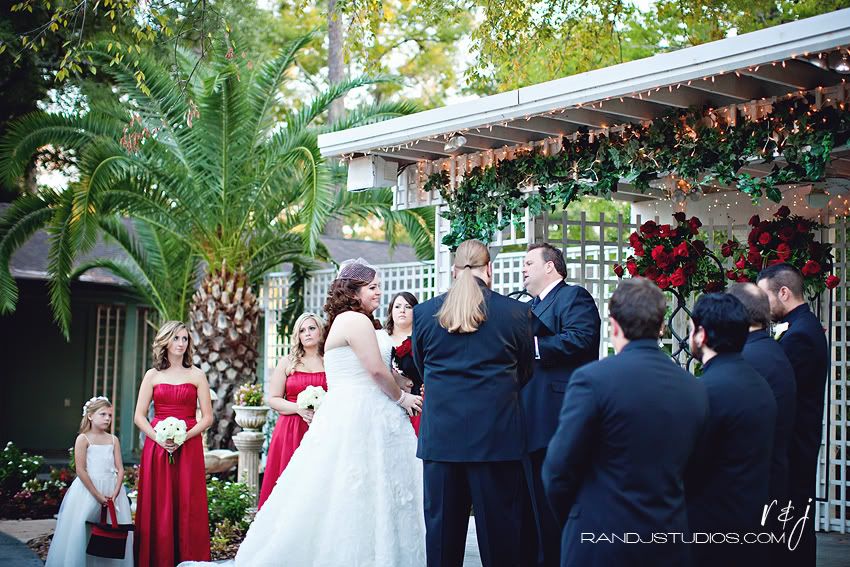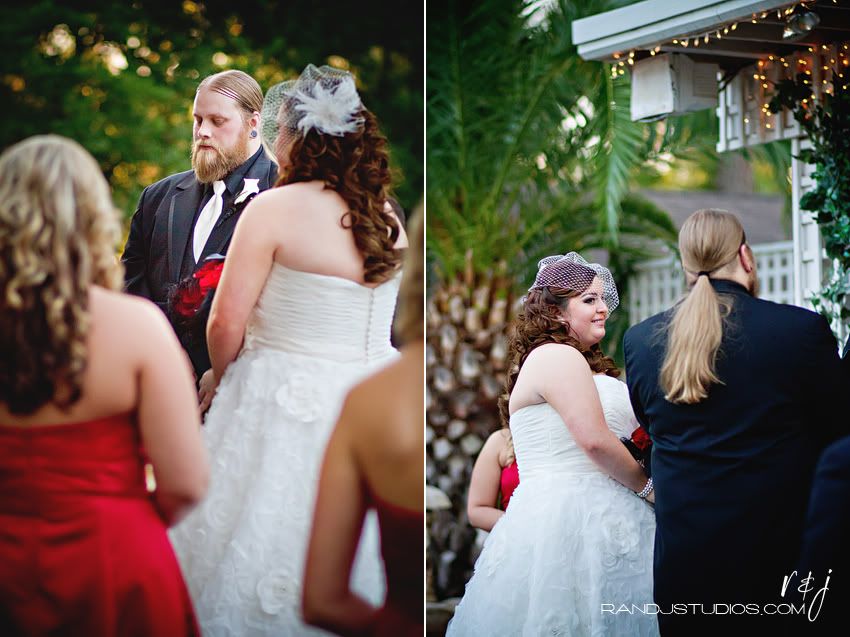 They wrote their own vows and it was the sweetest thing!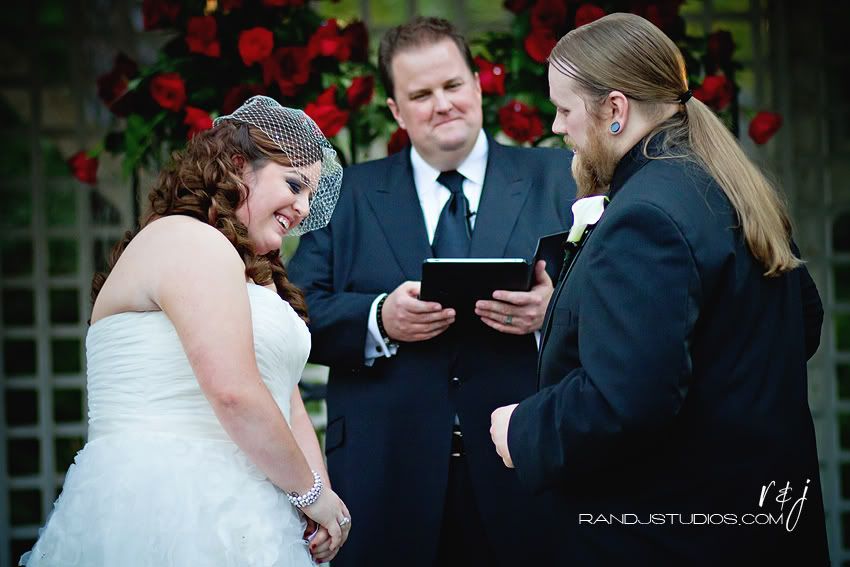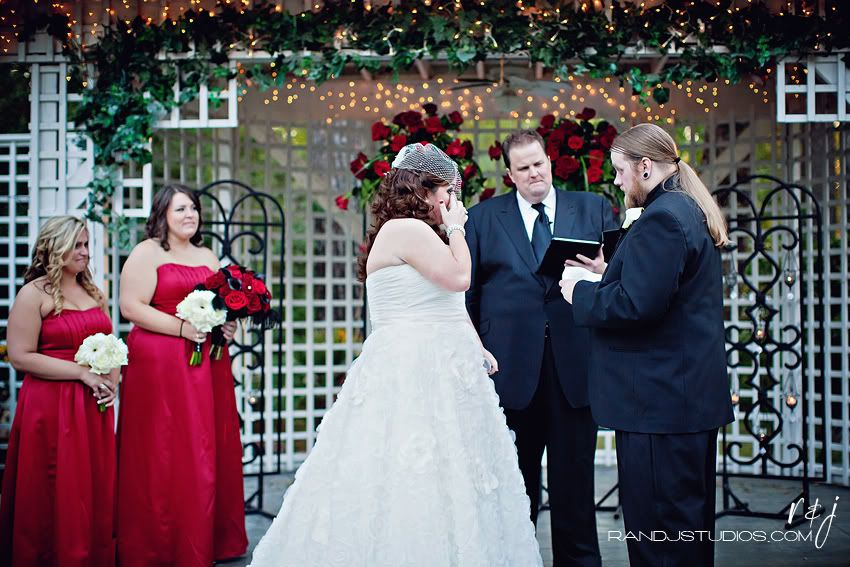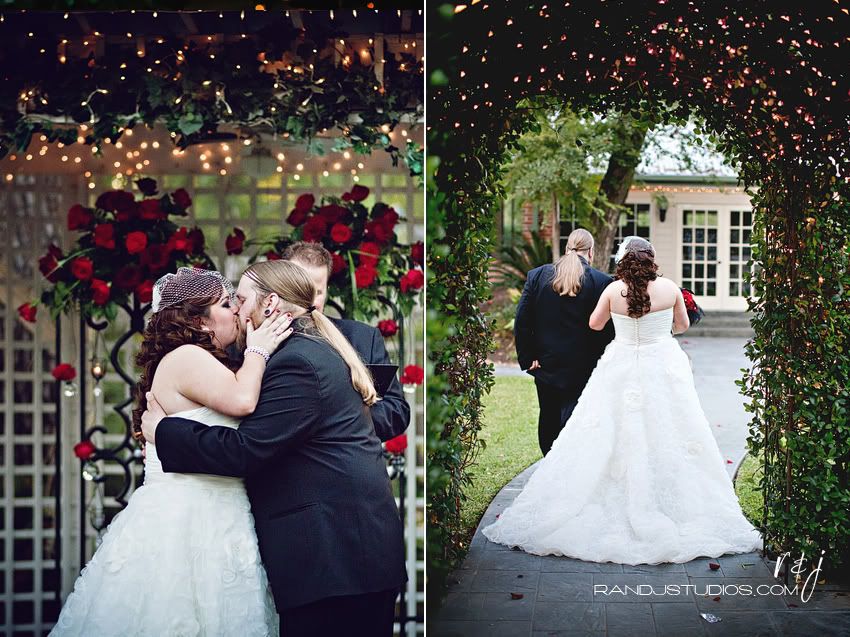 Is this a great looking bridal party or what?!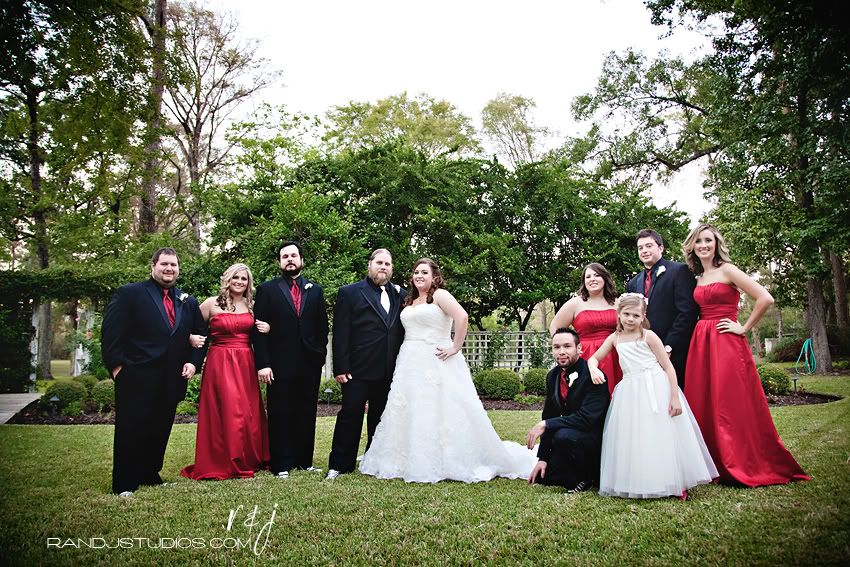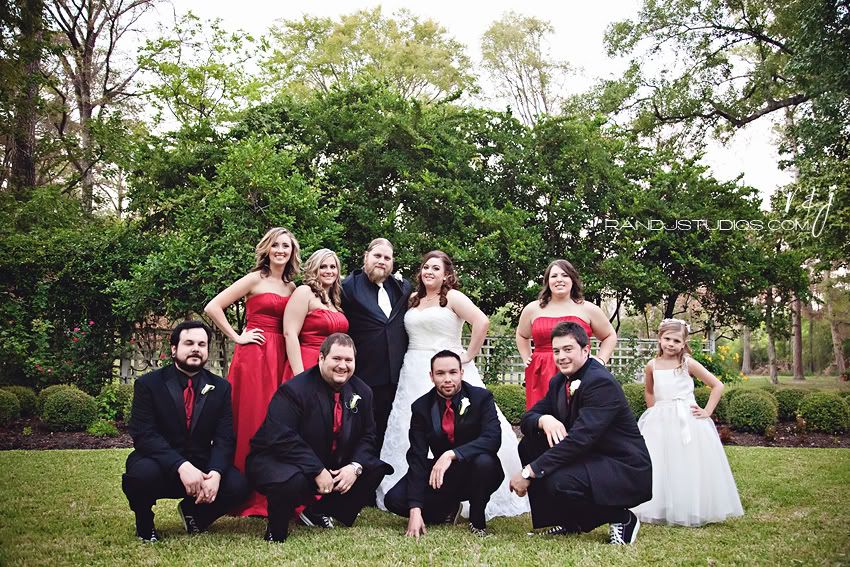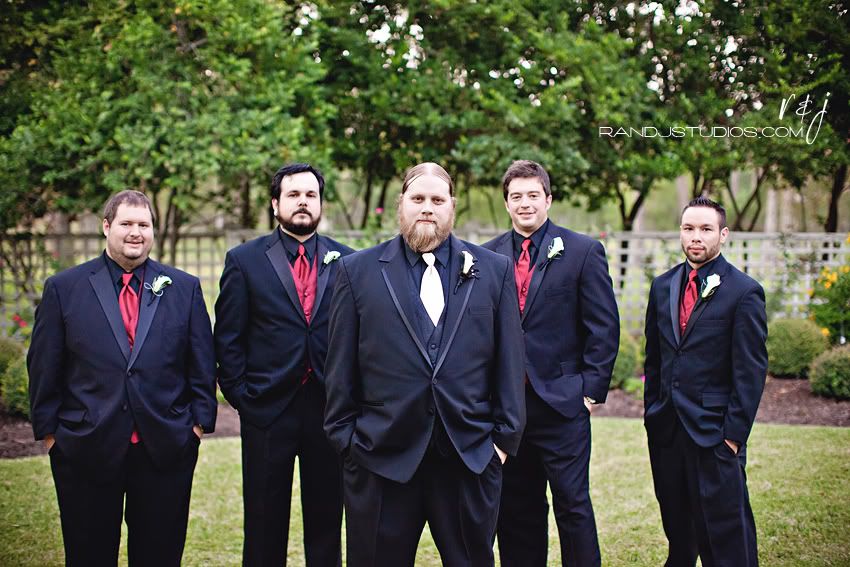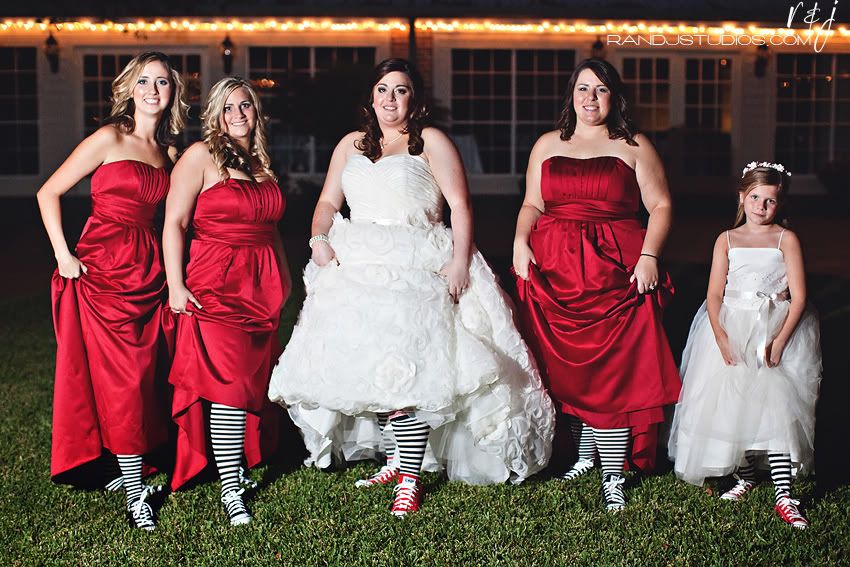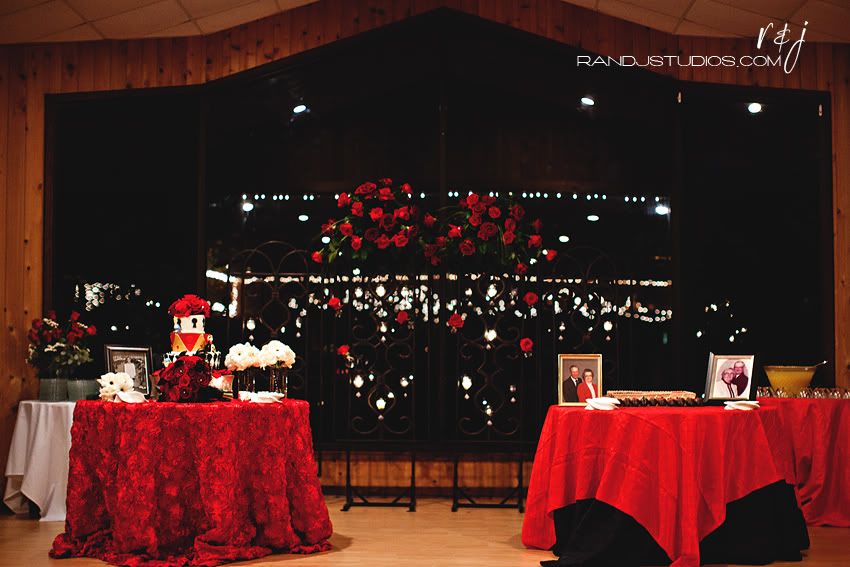 The details....aaaahh the details.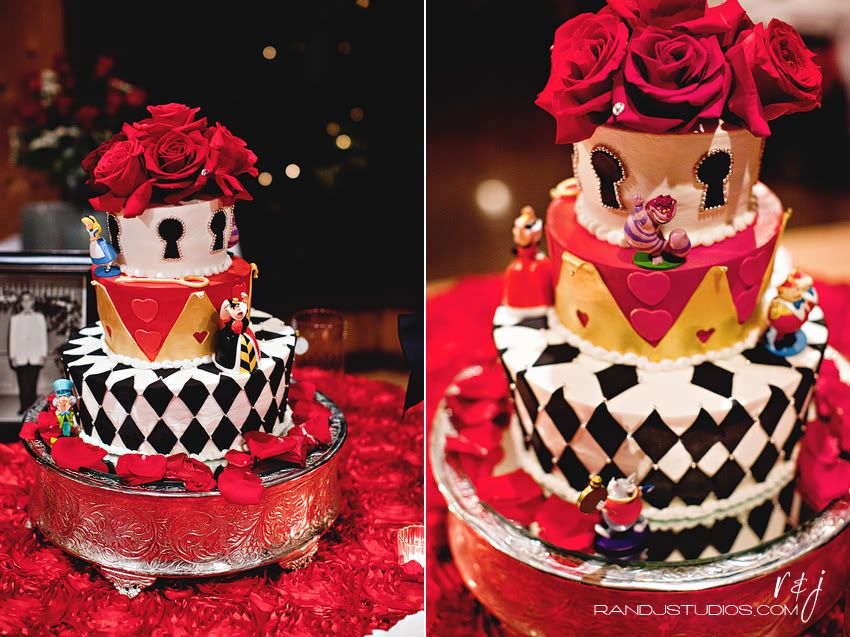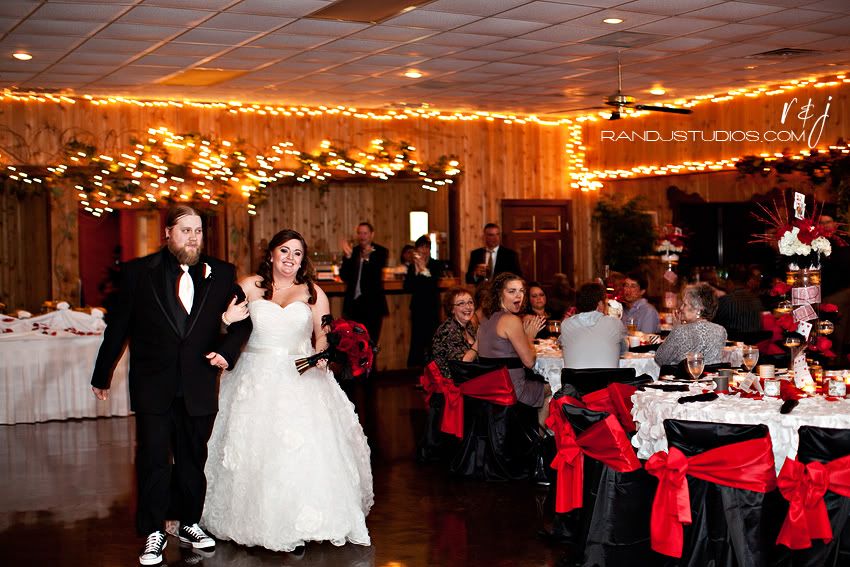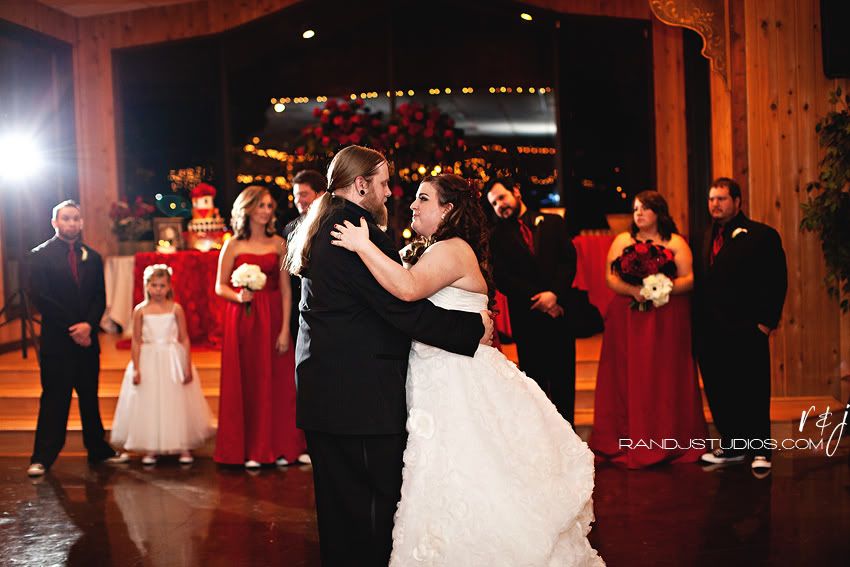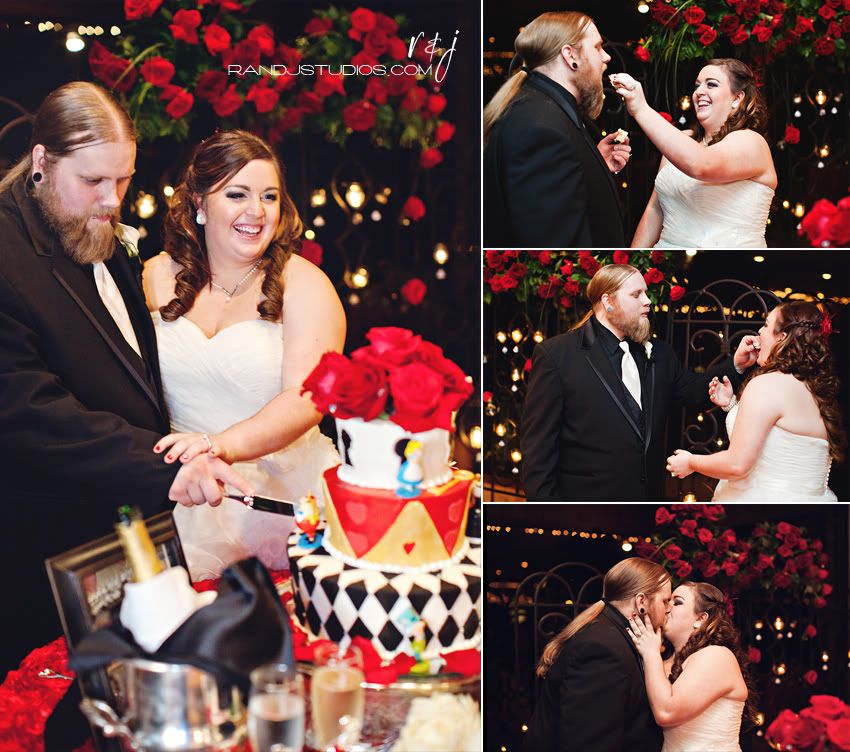 The speeches were another big tearjerker. So sweet.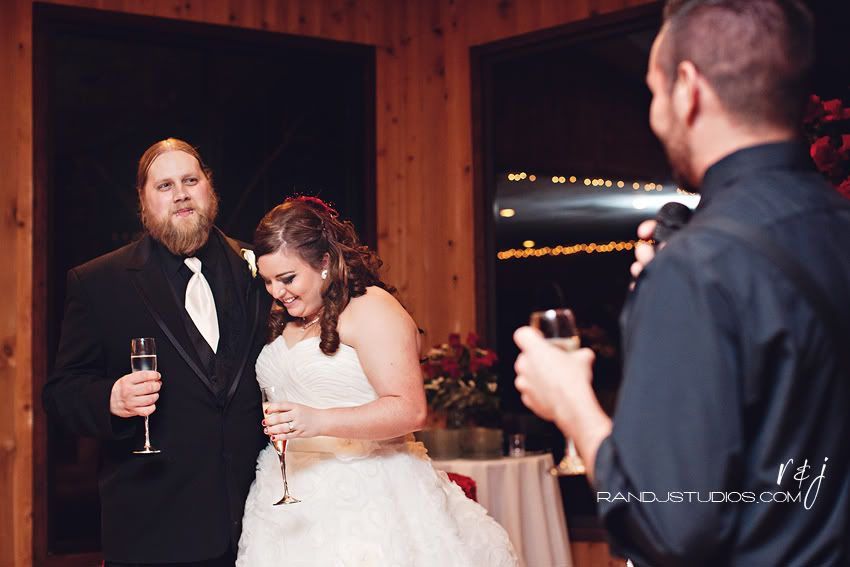 but then?!?! Parrrrttyyyyy!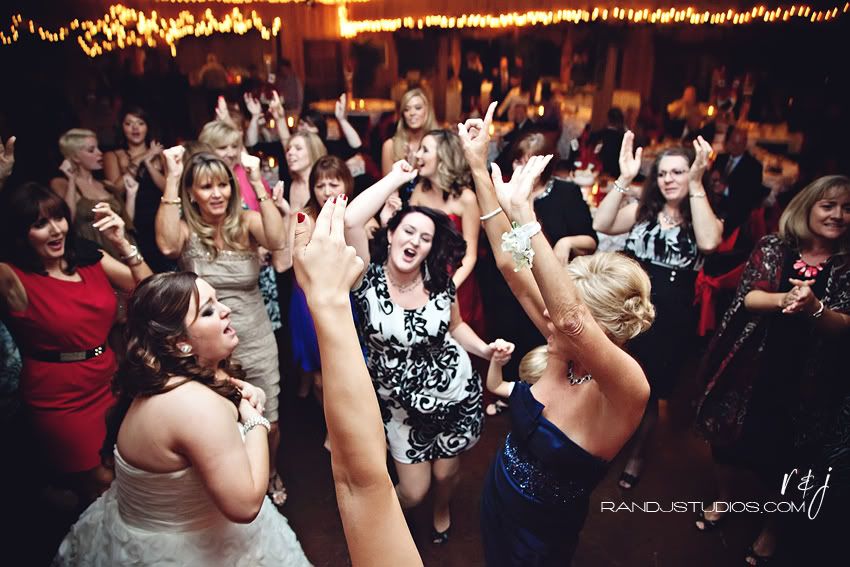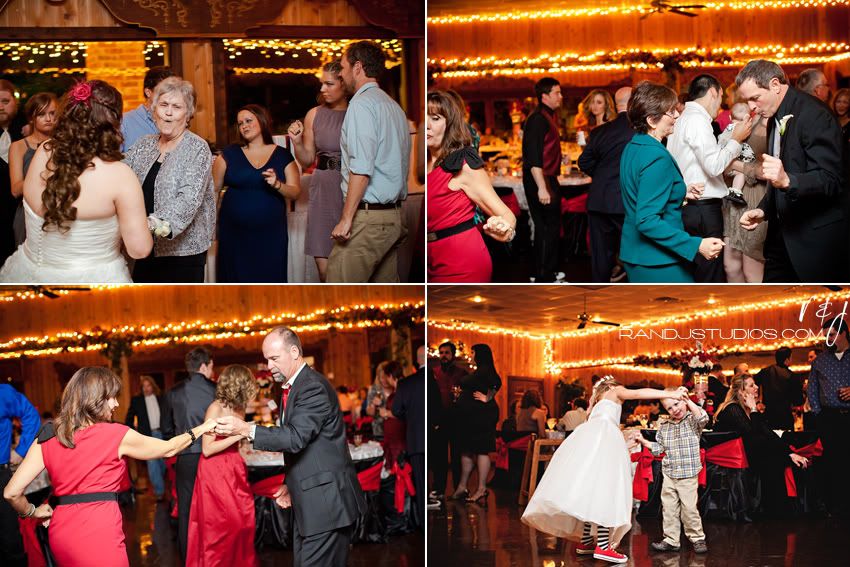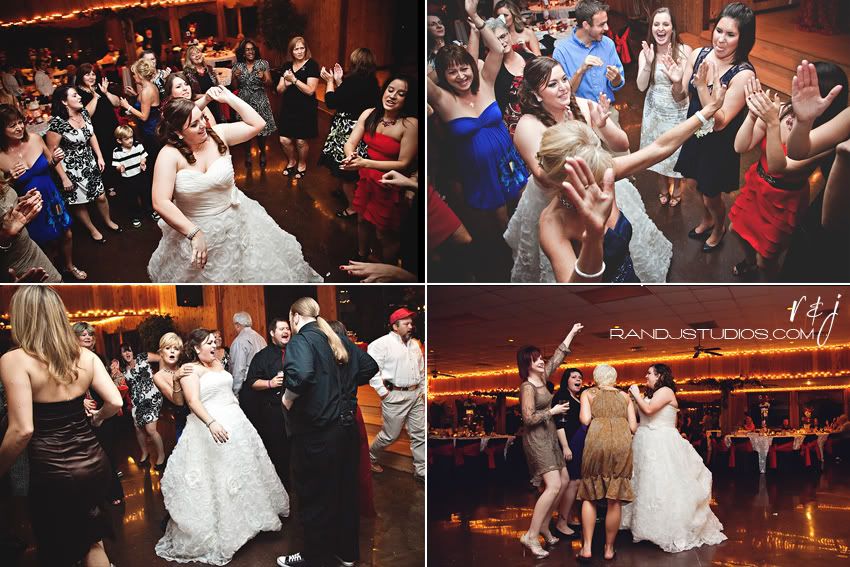 (Bottom two by Stacy - the bouquet split into two!)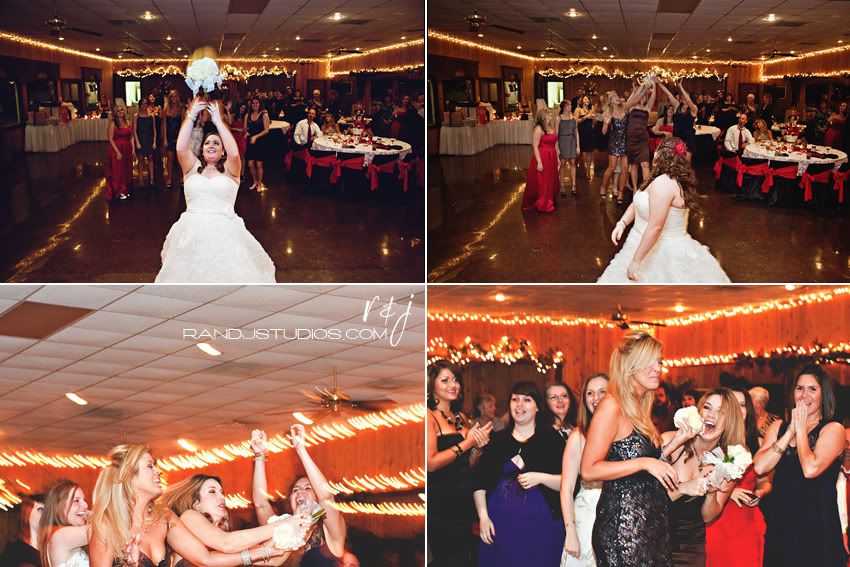 (Right two by Stacy - these moments are so fun to tag-team!)
I hope this post made you feel like you were there. We had a great time. Thanks Jenna & Derek!