So
yesterday
I mentioned Liz was shooting film in her high school photo class. She needed my assistance on her latest project and I was so very happy to help! She needed an entire roll of film dedicated to pictures of herself so that she could make a
triptych
with the three photos her teacher selected. We headed off to the park down the road from my mom's house, and i tugged my dslr & a single lens with me. I had my 5D & 50mm f/1.4 (like i was going to see her for the first time
without braces
and not take my own photos?), and Liz had Uncle Charlie's AE-1 and 50mm loaded with black and white film. I loved using it. Every single thing had to be set manually - the aperture. the shutter speed. the ISO. the focus. It was absolutely wonderful, and I can't wait to use it again. It made me kick myself for not learning much about shooting manual when I worked in the Eckerd photo lab in high school.
If you're on the home page - click read more to see which photos her teacher selected!
If you're already inside, scroll on down.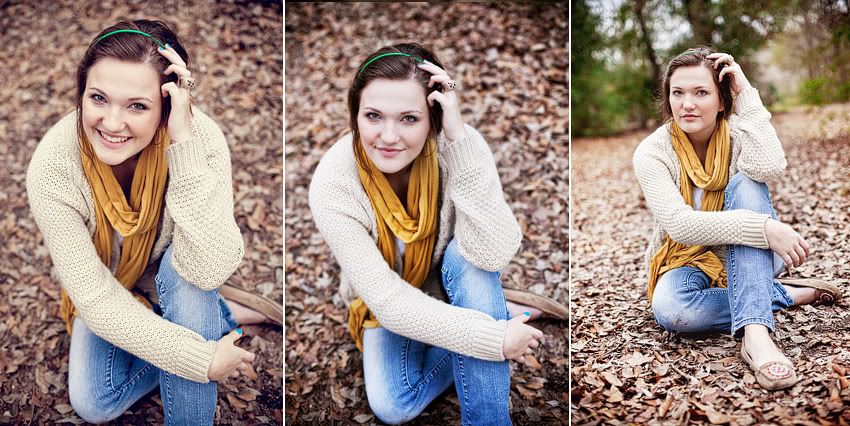 Liz with the AE-1
Special thanks to
Evelyn
& Maeghan for coming along & holding the reflector!
And here's the full roll of film + the photos selected for her project - courtesy of Liz's cell phone ;)