I am completely honored that I was able to photograph the third "Salute To Our Heroes" event put on by the
Cy-Fair Educational Foundation
this past Saturday night. I know some of you may be here looking for those photos, and I wanted to let you know you'll be able to see them all
here
within a week or two.
The guest speaker for the evening was
Colonel Bruce "Snake" Crandall
, who you might have heard of once or twice before. He's been awarded the
Medal Of Honor
for his actions in the
Battle of Ia Drang
, and you can read his thoughts on the movie "We Were Soldiers" right
here
. There were quite a few men that served with him in Vietnam to surprise him at the event also!
I was also able to witness the Missing Man ceremony and the presentation of the 1st Lieutenant
Jeremy Ray
Peace and Service Award. It was a very special night.
Here's just a couple of photos from the evening, and I'll be sharing more soon.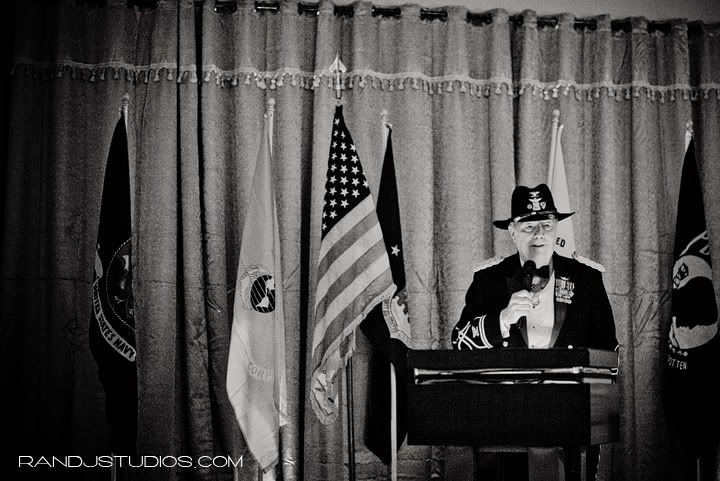 Me with Colonel Crandall - We were going to take a photo just like everyone else requesting one...
he just hugged me and laughed and smiled.