Today's before & after comes from a couples session I had with
Chris & Rachel
a couple months ago. With this photo, I knew I wanted something sort of dark & mysterious...something just a little different. As with
every week
, the before photo is straight out of camera. The edit was straightened a little bit & edited in Lightroom 3. Then a wee little bit of cloning in the top left corning was done in Photoshop CS3.
Canon 5D w/ 50mm f/1.4 @ ISO 400, f/2.2, 1/160 sec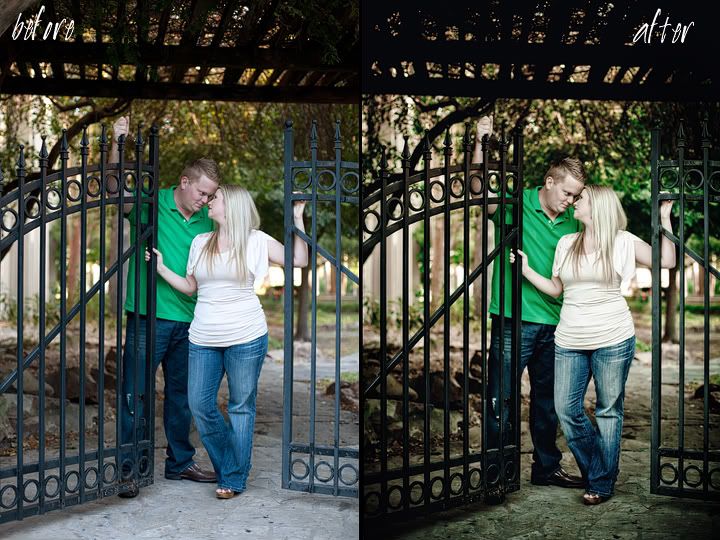 See more edits & add your own!