A week after we saw
Clay Walker
, it was a girl's night out to see
Keith Urban
! I love seeing Keith for various reasons - he's a hot Aussie for one, but it's flat out guaranteed to be a fantastic show. He's an absolutely fabulous entertainer! Keith will run around the entire arena to shake hands with his fans, and he's the only artist I've ever seen actually hop the railing and climb into the stands! He climbed into the same section as last year, so uh, I know where to get tickets next year! ha! But the musicians aren't the only reason I like the rodeo. If you've never been, you truly are missing out. Keep reading and I'll show you some of my favorite events!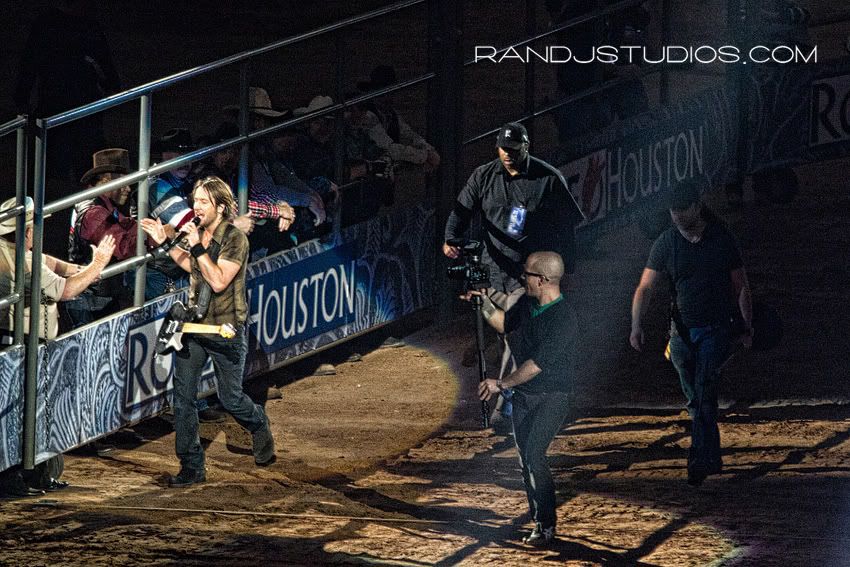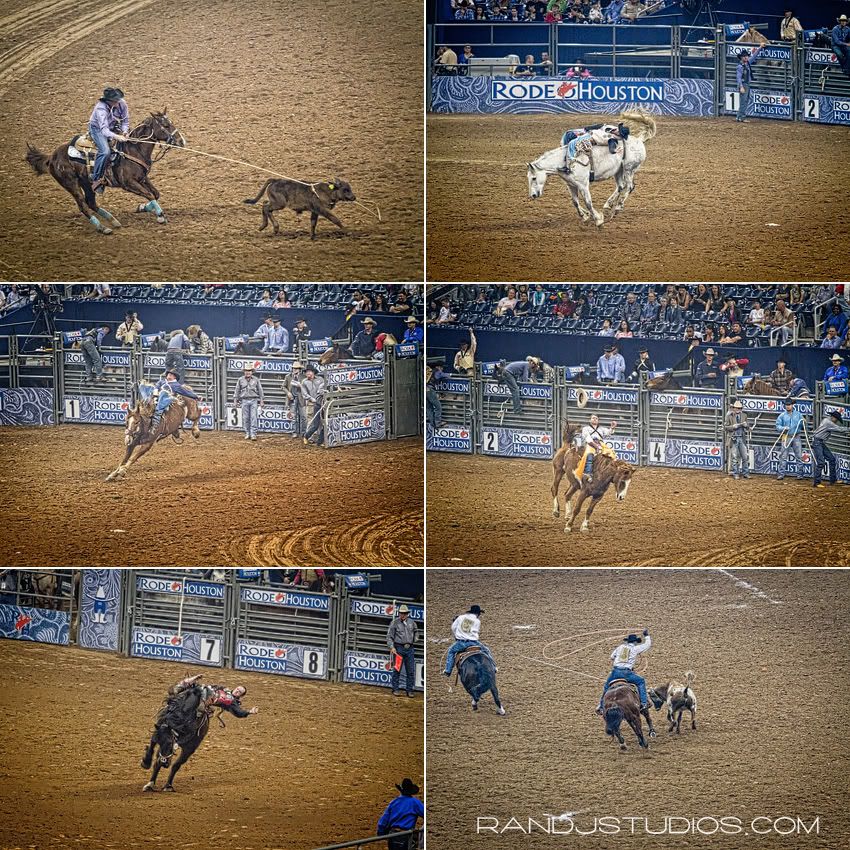 The bare back bronc riding is just as tough as the bull riding!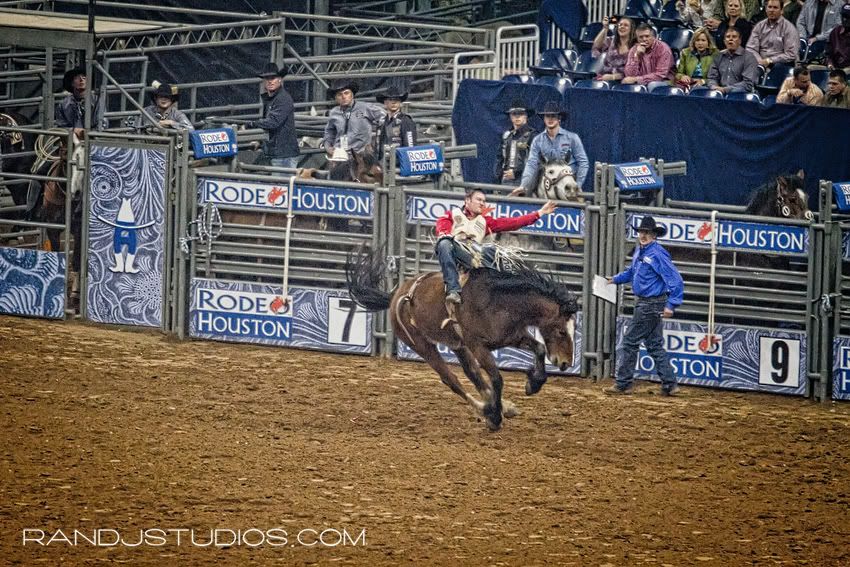 This photo was taken right before the one above... umm... ouch??
Bull Riding. 'nough said. I don't care if I'm late to the rodeo, but I better be there before the bull riding starts!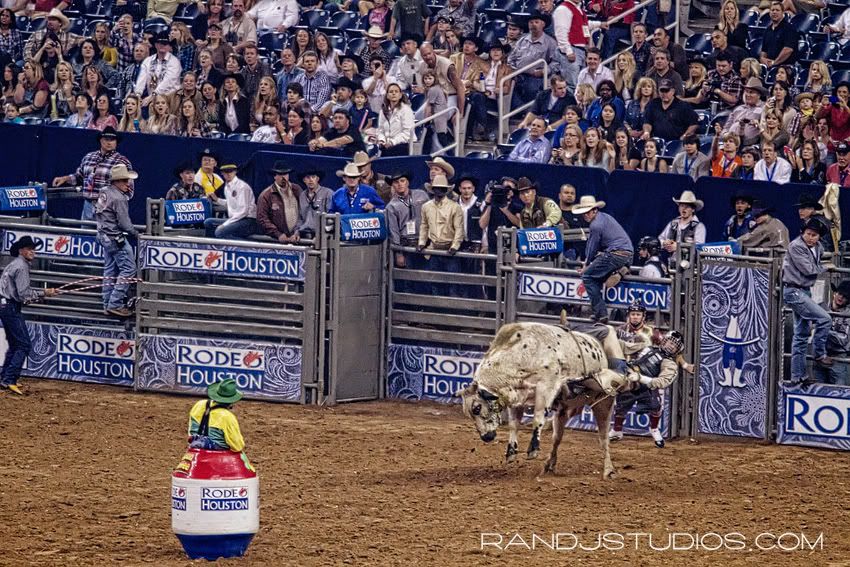 Chuck wagon races. It's alot of fun to pick one and cheer for it to win against your husband's pick ;)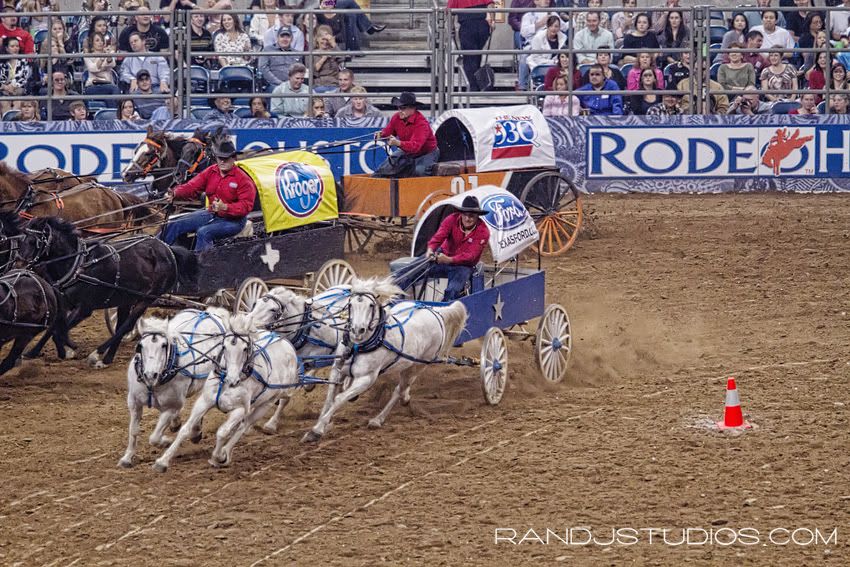 The
calf scramble
. Good heavens this part of the rodeo is hilarious. Something like 28 teenagers try to catch 14 calves.
If you catch one, they give you a check to purchase a heifer or steer to come back and show next year!
Barrel Racing. I just think it's pretty amazing to see the horses turn like that.
Mutton bustin! We were wonderin' how they even thought of this...Justin says: ya know, a bunch of cowboys were probably sitting around the campfire drinking beer when one of them goes, hey, I bet my kid can hang on longer than your can (while pointing to the sheep). LOL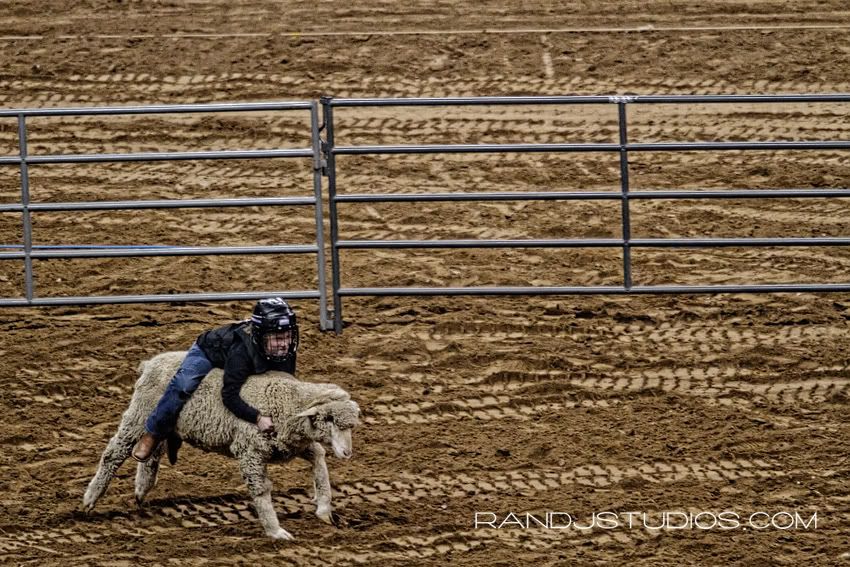 Keith Urban!!!