Last
month
I had the privelege of shooting an event put on by the
Cy-Fair Educational Foundation
called "Salute To Our Heros." The guest speaker for the evening was
Colonel Bruce "Snake" Crandall
, who you might have heard of once or twice before. He's been awarded the
Medal Of Honor
for his actions in the
Battle of Ia Drang
, and you can read his thoughts on the movie "We Were Soldiers" right
here
. There were quite a few men that served with him in Vietnam to surprise him at the event also! I'd like to take this opportunity to tell you more about that night. (click read more to see everything!)
The event was held at
Enchanted Cypress
. The entry way was gorgeous - but the ballroom was really dark. Pretty, but dark.There was a silent auction held as well as a live auction with some super cool items.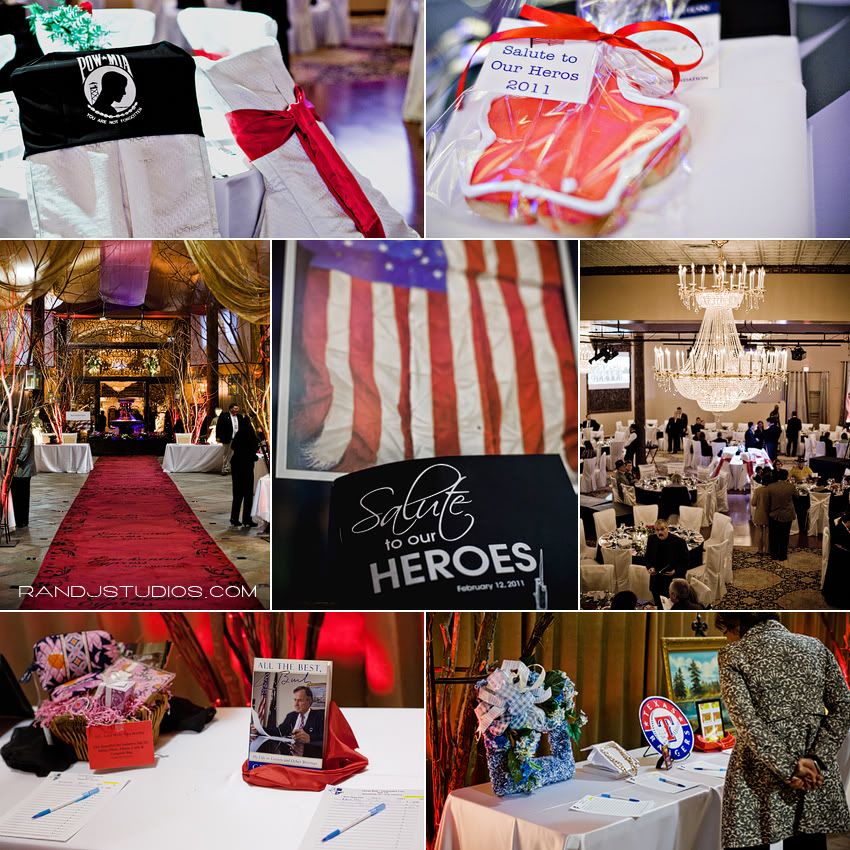 Bill Brown
was the emcee of the evening. Bill has been with the
Astros
for 24 seasons!

The Houston Area Honor Guard presented the colors & later performed the Missing Man Table & Honors Ceremony
Shannon Perry
performed God Bless America & the National Anthem for us

All of our military men & women in attendance were recognized. Below is Colonel Crandall &
Joseph Galloway
. Galloway is co-author of the
national bestseller
We Were Soldiers Once... and Young.
Presentation of the 1st Lieutenant
Jeremy Ray
Community Service and Peace Award

And this is the beautiful thing that is the Missing Man Table.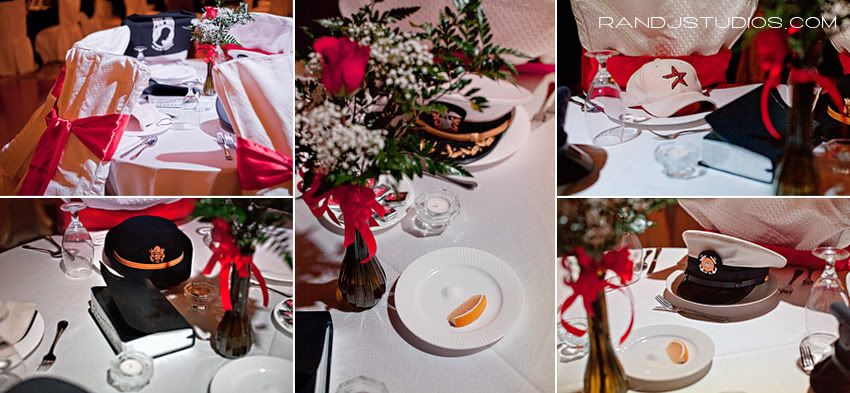 Set for six, the empty places represent Americans still missing from each of the five services - Army, Navy, Marine Corps, Air Force, Coast Guard - and civilians. This Honors Ceremony symbolizes that they are with us, here in spirit.
Each item on this special table has a meaning:
The table is round - to show our everlasting concern for our missing men.
The tablecloth is white - symbolizing the purity of their motives when answering the call to duty.
The single red rose reminds us of the life of each of the missing,a nd the loved ones and friends of these Americans who keep the faith, awaiting answers.
The vase is tied with a red ribbon, symbol of our continued determination to account for our missing.
A slice of lemon on the bread plate is to remind us of the bitter fate of thost captured and missing in a foreign land.
A pinch of salt symbolizes the tears endured by those missing and their families who seek answers.
The Bible represents the strength gained through faith to sustain those lost from our country, founded as one nation under God.
The glass is inverted - to symbolize their inability to share this evening's toast.
The chairs are empty - they are missing.
When we raise our water glasses, we will toast to honor America's POW/MIA's and to the success of our efforts to account for them.
Taps was then played by William Veenstra, a senior at Cy-Fair High School, who's grandfathers are both military veterans.
Our first featured speaker was Corporal Kevin Jensen. His humvee was hit by 2 double stack anti-tank mines while deployed in Afghanistan.
Colonel Bruce Crandall then took the mic - he's a wonderful speaker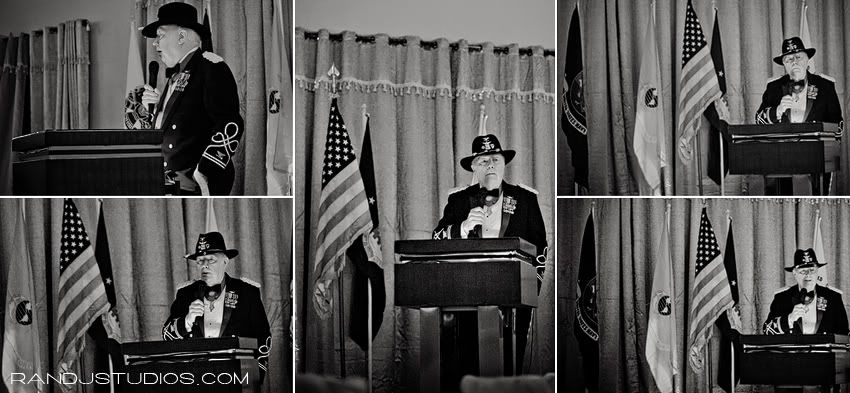 These guys were a hoot!

The authors of the book and Colonel Crandall were on hand to sign copies of the book. Below is the inscription to my Aunt & Uncle, parents of Jeremy Ray.
God bless our troops!