I'd been waiting all year to meet this little fella, and he's as adorable as I expected! His 1st birthday party the following weekend was Mickey Mouse themed, so his smash cake was made to fit in perfectly so that these photos could be displayed. With all the things needed to prepare for this huge milestone, the balloons for the day had been forgotten. After a little bit of back & forth on whether we had time to stop for the balloons, we went on to location while Dad made a pitstop for balloons. And I'm SO glad he did, because they were a total hit!
I just love this pic - there's cake everywhere (see his foot?) and he moved the balloon out of the way so I could get his face in the picture :)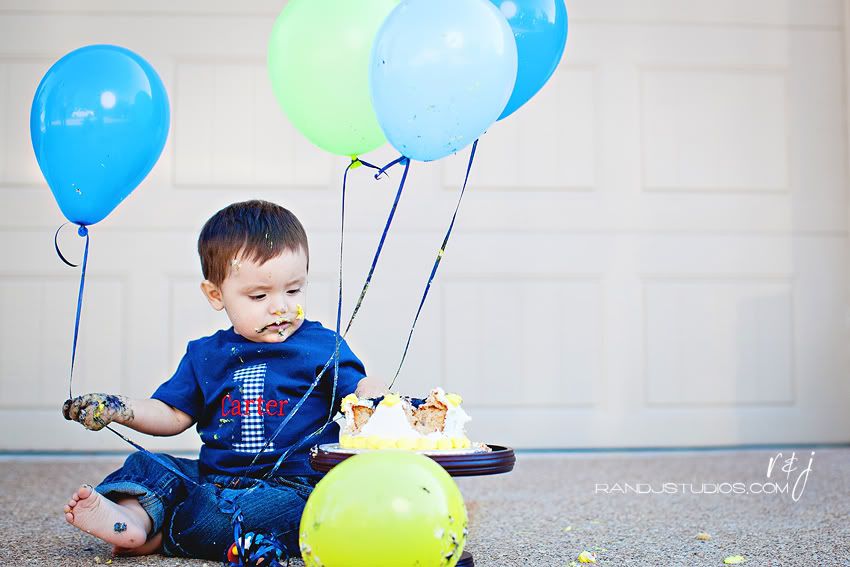 Not quite sure he's allowed to do what we're telling him to.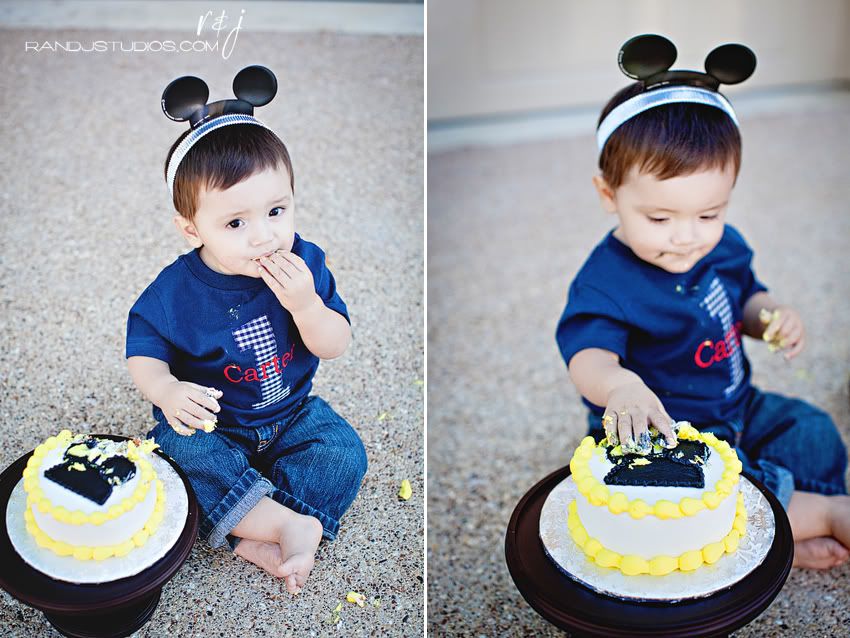 Balloooooooons!!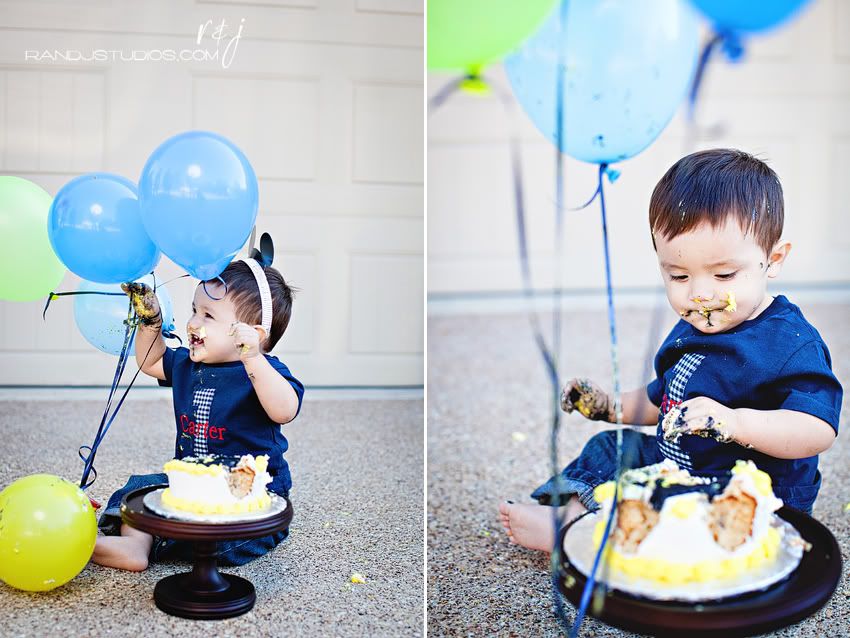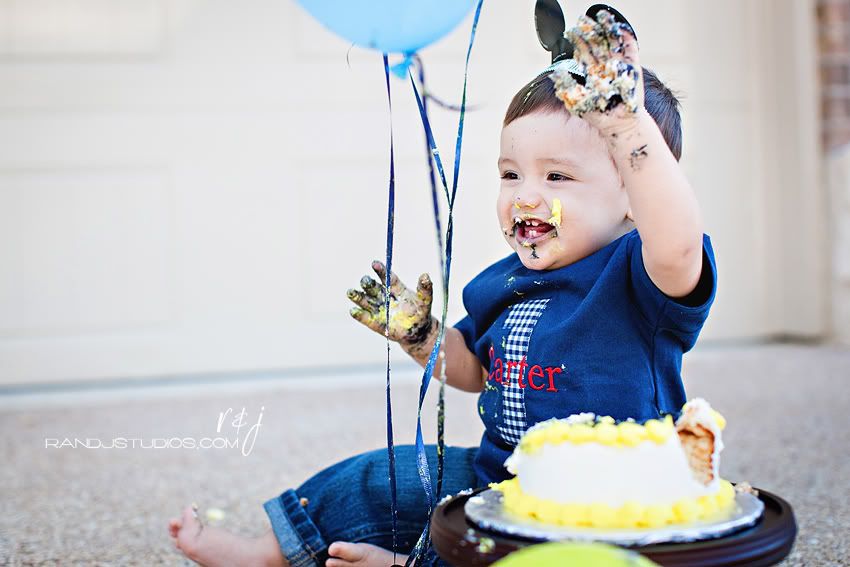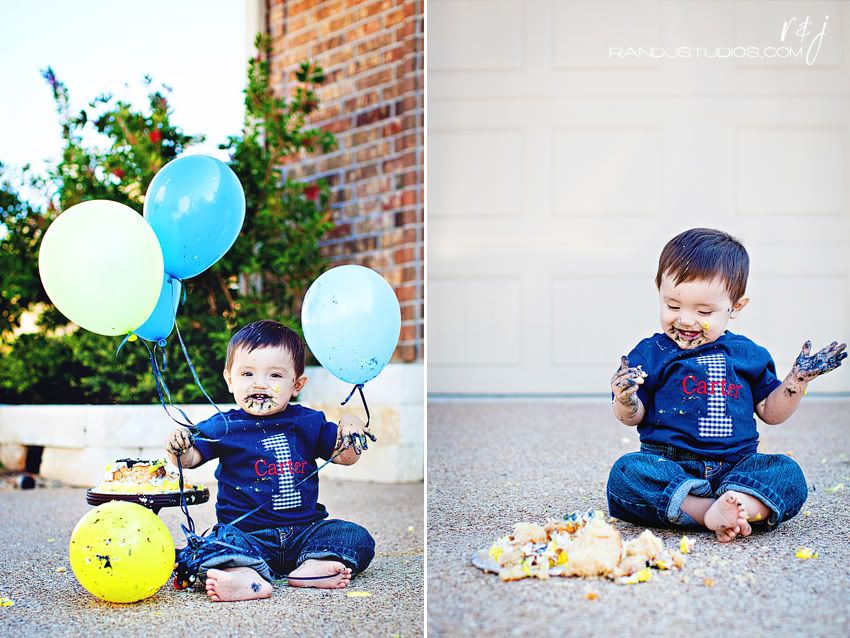 And no cake smash session at home is complete without a rinse in the sink!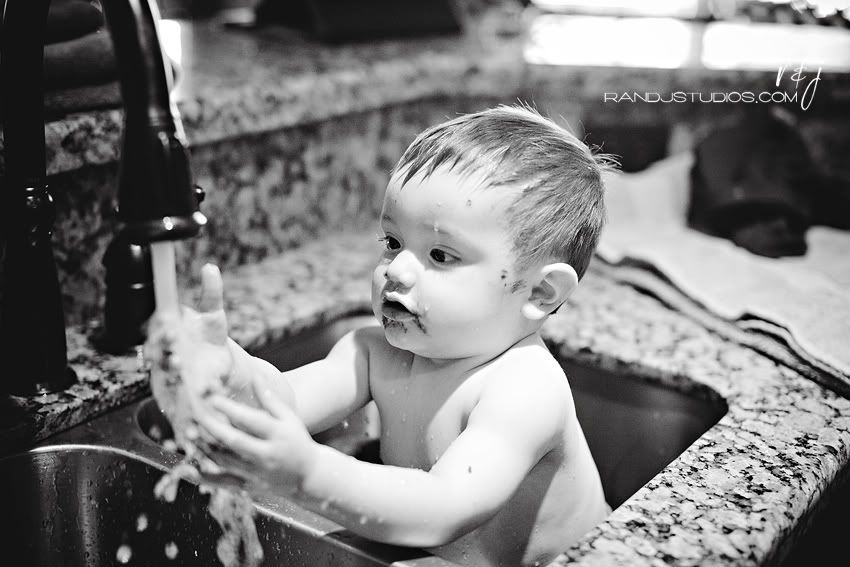 Please contact me below - I'd love to celebrate this milestone with you and you're family too!